Gochujang Pumpkin Cream Soup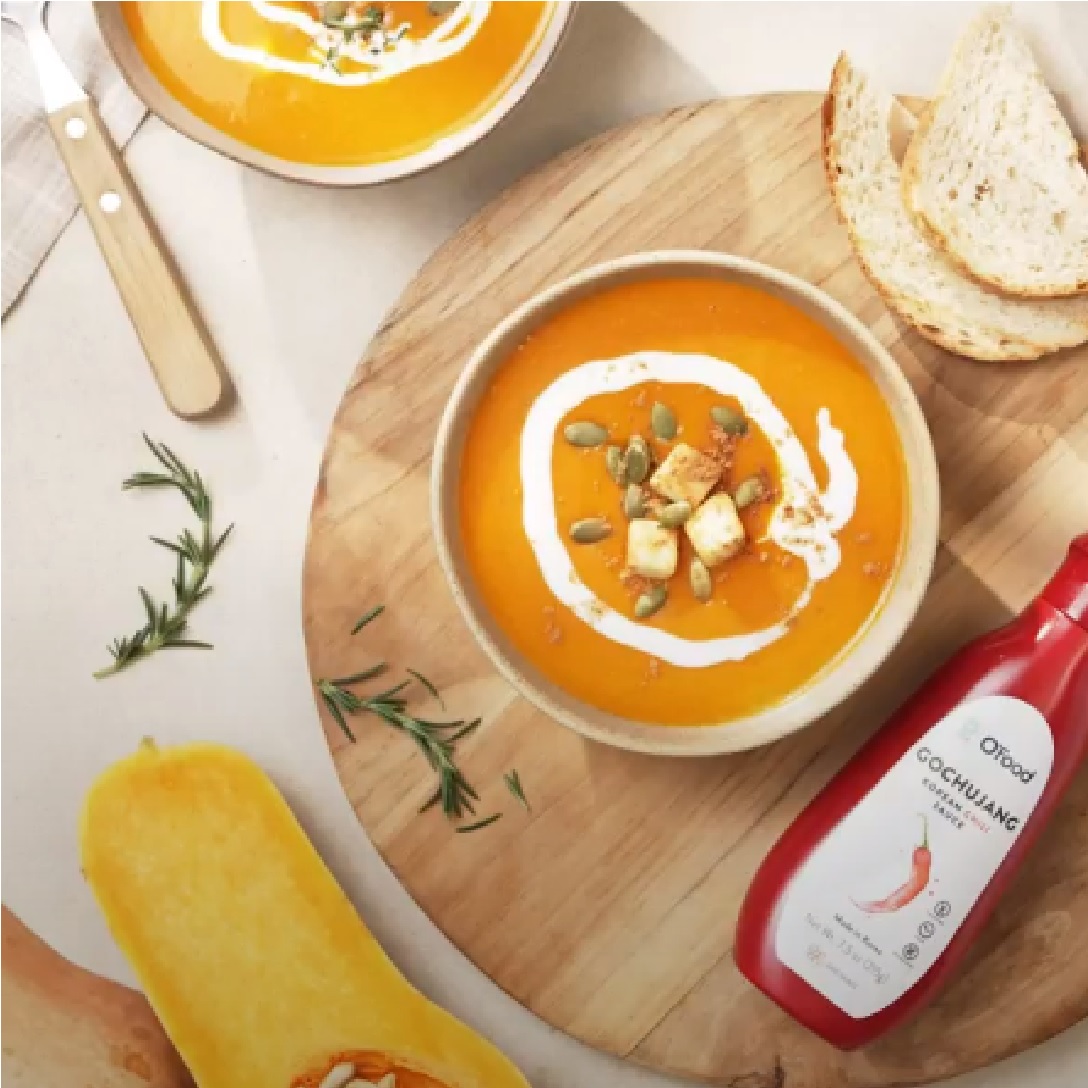 Ingredients
- 10ml extra virgin olive oil or butter - 5g onions, chopped - 300g pumpkins, peeled, deseeded, and cut into pieces - 400ml vegetable stock - 15g O'Food Gochujang - 20ml heavy cream - Toasted pumpkin seeds to garnish - Bread Croutons to garnish - Cinamon to taste (optional)
Directions
Heat olive oil or butter in a large saucepan, add onions and cook for 5 minutes or till soft.
Add pumpkin pieces and cook for 5 minutes, stirring occasionally.
Add Gochujang and stir well, cooking for an additional 2 minutes.
Add vegetable stock and bring to boil, reduce to a simmer and cook for 20 minutes.
When the pumpkin is tender, add cream and puree in a blender.
Serve in a bowl with pumpkin seeds and bread croutons.